first off, THANK GOD IT IS FRIDAYYY!!
i am so ready for the weekend.
does anyone else just live for the weekend? wait, that was a stupid question..i'm sure we allll do!
i thought i would brag about show off some of the marvelous purchases i have made in the past week or so. i have been scouting out for some particular accessories and i was lucky enough to find several just this week!
i lost my black rose bud studs..so glad i found another pair.
i really like these.
arent these cute
**
i also snagged these two tops

**
annnddddd someone special ordered this little number for me
they match my earrings.
i am so excited to get all these little treasures in the mail!
what about you? did you find anything special this week?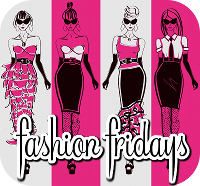 "i swear it has a disease like a jail bed."
[david banner]