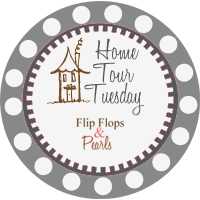 well, i finally did it! i
(my mom & dad)
hung up my living room curtains
finally
and they look wonderful, amazing, down right freaking awesome!
i mean it only took me a year (seriously) to find the perfect ones, purchase them, and get them hung up..but hey it's done now and i can
check one more thing off my list!
yes, i literally have a list...pages long.
i
mentioned
that my one of my nyr was going to be fix my house up and make it into a home.
(unfortunately this is the only nyr that i have actually stuck with...)
i have already checked several things off of my
enormous
list!
such as:
1. hang shutters-done
2. fix shower door-done
3. re-paint hobby room-check
5. hang gorgeous curtains-finally up!
6. find record frames for Frank Sinatra albums-finished
7. hang Frank Sinatra albums-done
8. hang hutch in hall bathroom-checkeroo
9. hang wall clock-check
10. hang guest bedroom curtains-finished
11. hang led zeppelin-done
wow i got 11 things done just this month.
now, like i said, i recently re-painted my hobby room.
i was going to have this room be my "art room" but i don't do much art anymore...so i decided to make it more of a hobby room/smaller sitting room.
and i said
peace out
to that awful

yellow

color i stupidly picked out!
i am telling you, 10 times better! and way more me.
now it by all means is not finished. and i have quite a bit of work to do before it is transformed into my new space.
1. rug-looking for something with black and greys
2. overstuffed chair-i have one already but i need two for balance..duh
3. slipcovers-the chair i have now is navy blue, red, and yellow with huge sunflowers posted all over. it just doesn't go with the newspaper theme (black, grey, and white)
4. bullentin board-to hang behind my desk
5. poster-i have empty poster frame that needs to be filled.
6. sheer curtains-either white or black. i just want them to look elegant.
7. small table-either a small coffee table or a small table to put between both chairs.
8. baskets-i am a freak when it comes to organization. i need several baskets or even buckets to store all my hobby supplies.
9. lanterns-i love paper laterns. i think it would bring the whole rooms together if i had some pretty white lanterns hung in the corner.
10. magazine stand-i have seen these stands that you mount to the wall. i would love to have one for my magazine addiction.
i got a little tv for free from Jenkins yesterday.
okay okay, i'll stop boring you now...
click to enlarge
i have just accomplished so much this month.
maybe next month i will have all 10 things checked off this list!
i finally found
my curtains
and
received them on my birthday!
it's all coming together quite nicely, if i do say so myself.
now, i just need to start venturing outside, too!
my flowerbeds need some love.
"that bird cage? Poppycock! Elevators are for old people!"
[the aristocats]